Project Name / PEC, Silverstone
Time limited refurbishment: 9 days
A detailed procurement programme and pre-planning activities by the hour enabled us to deliver this fast-paced, nine-day refurbishment project half a day early.  Detailed planning and close communication with the client were the key to success on this project.
Key Disciplines:  Planning and programming, Floor chasing, Electrical, Partitions, Tiling, Bi-fold doors, Soft flooring, Decorating and Sparkle clean.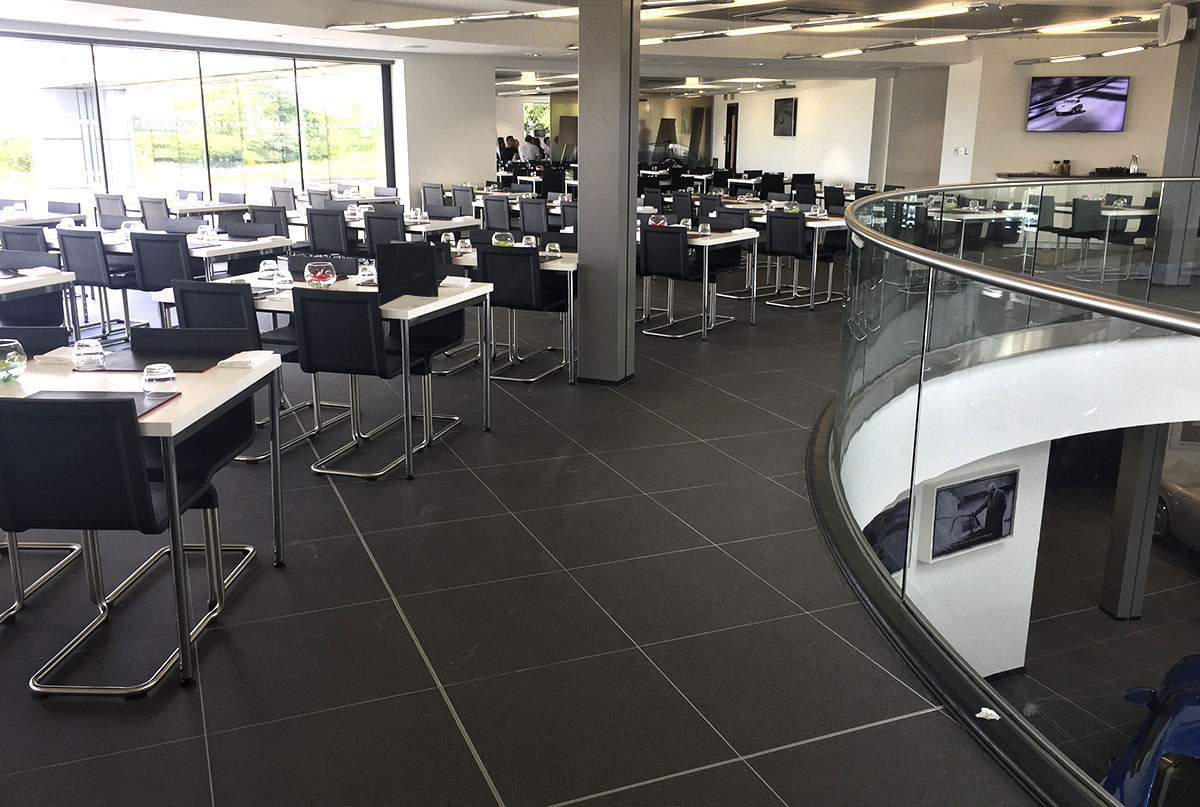 Quick Facts
850m2 of floor preparation, membrane and tiles over two floors
Duration: 9 days (24/7 working)
Budget: £200,000
Sector: Leisure
Location: Silverstone
Works carried out:
24/7 x 9 day programme, to achieve a deadline 3 days
before the British Grand Prix
The contract works included strip-out, floor-chasing, installation and modification of electrical circuits, stud partitions, joinery, carpets, vinyl flooring, bi-fold doors, decorating, and floor tiling.