Mercedes Benz AMG Centre, Birmingham
Project Name / Mercedes Benz AMG Centre, Birmingham
Building alterations, extension & refurbishment
The project involved converting a Smart car showroom into a new AMG Centre along with other refurbishment works around the site including structural alterations, replacement cladding and curtain walling, refurbishment of offices including new room layouts, refurbishment of the main showroom and upgrading the WC facilities, reception and service departments. The scheme was split into six phases over five months due to having to operate within a live environment. The AMG Centre was created with the vision to replicate a starting grid – we developed an innovative way to simulate skid marks on tarmac! This is the first AMG Centre of its kind in the UK.
Key Disciplines: Strip-out, Partitions and ceilings, Mechanical, Electrical, Tiling, Curtain Walling, Cladding, Soft Flooring and Decorating.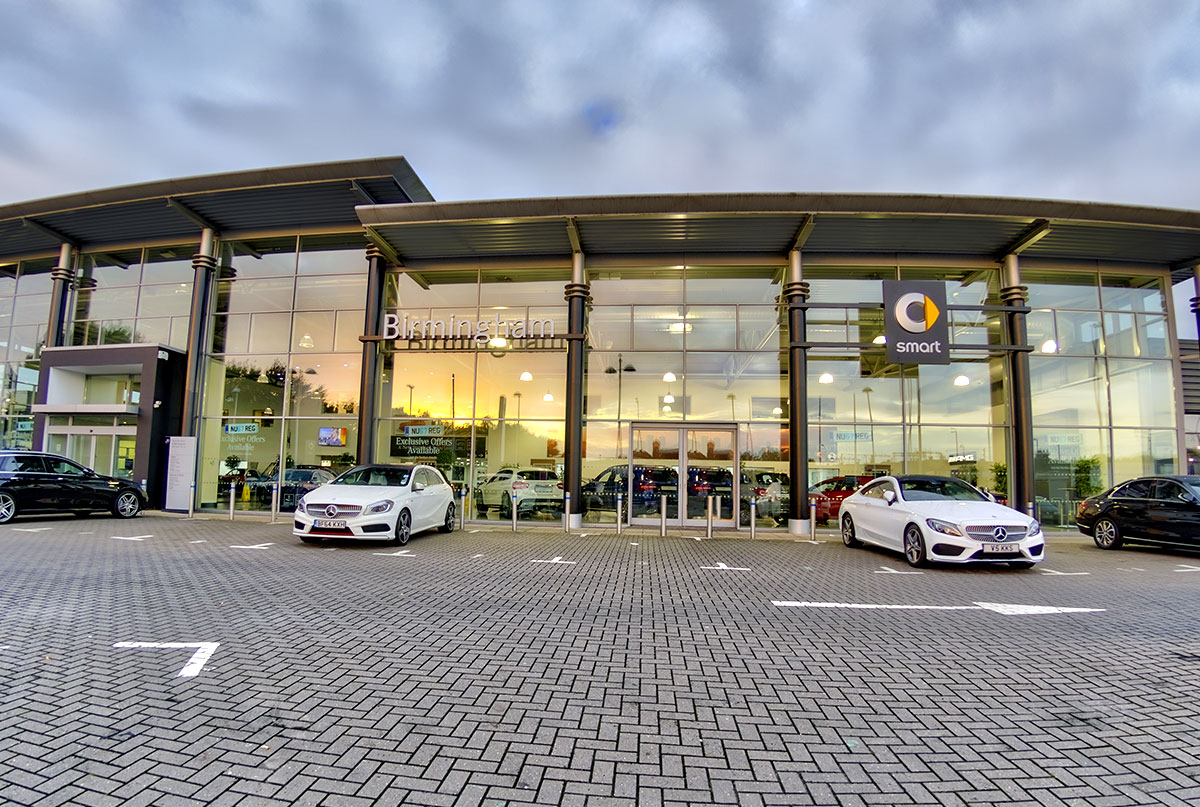 Quick Facts
6 phases over 5 months to enable the business to continue
operating throughout the project
Duration: 5 months
Budget: £700,000
Sector: Retail
Location: Birmingham
Works carried out:
External building envelope and shop frontage works, external feature wall and creative internal details combined with corporate identity branding
With a resin-aggregate floor and simulated starting grid, this project allowed us to demonstrate our creative side.