Midway Scientific, Telford
Project Name / Midway Scientific, Telford
Cat B shell fit-out for a new scientific instruments business
The key to this project was working closely with the client to understand their industrial process needs and guiding them through the fit-out and refurbishment process including planning and building control requirements.  The two critical path activities for meeting the clients overall deadline were to excavate, design and install a high tolerance foundation slab to support a 16te machine in the center of the unit, and to design and install 5 new process rooms with services.
Key Disciplines: Advising the client, building control, civil engineering, partitions, ceilings, electrics, fire alarm, fire doors, existing joinery modifications.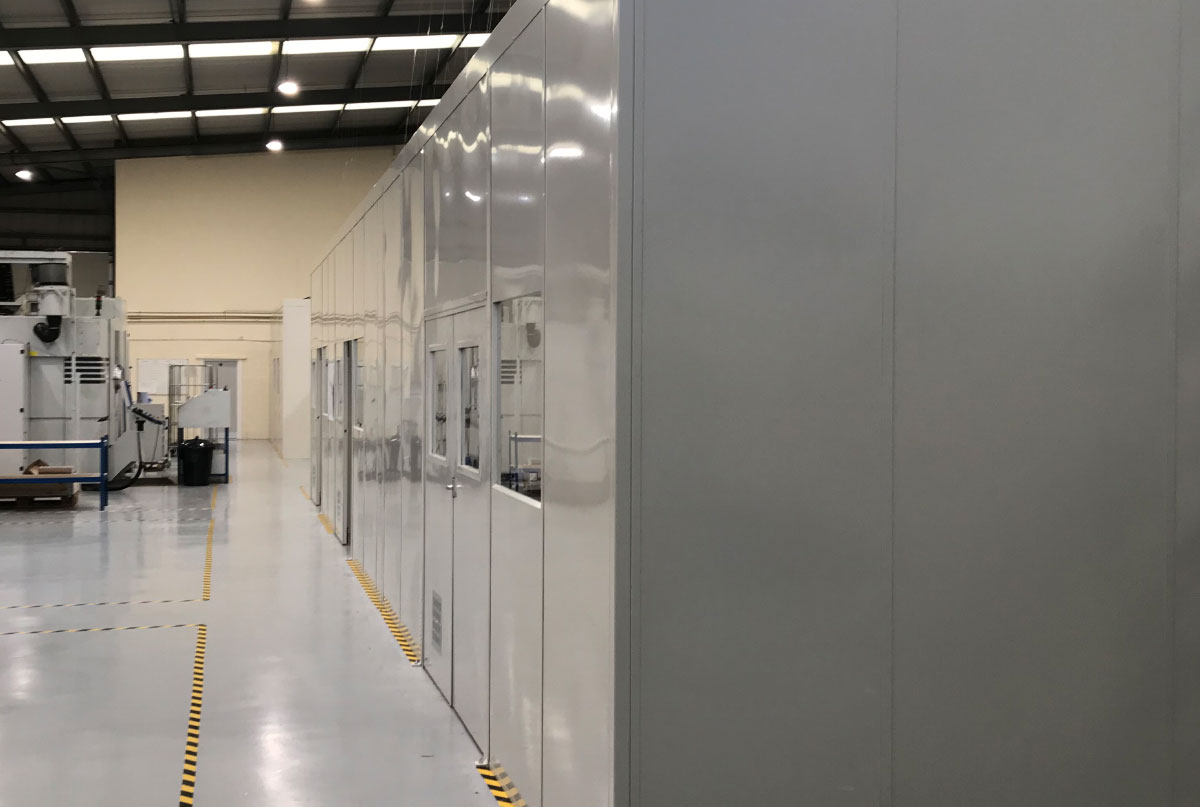 Quick Facts
900m2 unit Cat B fit-out including new machine foundations
Duration: 7 weeks
Budget: £90,000
Sector: Industrial
Location: Telford
Works carried out:
Design and installation of high tolerance machine foundations and double-skin metal partitions and ceiling system with services to support manufacturing process.
This was the first project that Midway Group had embarked on with a construction company, so you could say we were a little tentative. As soon as the journey began it became clear we were in safe hands and we quickly became comfortable in the process. The whole team at Bromley Hays made sure every detail ran smoothly and the final outcome was not only excellent but also delivered on time and within budget in what was a challenging timeframe. Bromley Hays were literally with us every step of the way, from design and planning through to project implementation and delivery. I can highly recommend the Bromley Hays team – great job guys!
Phil Harper, Midway Group MD
Video walkthrough at Midway