Bromley Hays: A Turnkey Main Contractor
Bromley Hays is a one-stop-shop for building modification, refurbishment, fit-out and dilapidation projects.  Our senior team has a combined 80 years' experience in the construction and refurbishment sector, so you can be confident in our ability to deliver.
We are experts at working in and around live working environments and combine this with our planning expertise and no fuss approach to ensure we deliver projects successfully on time, every time.  Bromley Hays will construct your vision and produce a work environment that meets the needs of your organisation into the future. 
Modifying and refurbishing commercial, industrial and retail buildings inside and outside since 2009. Read more >
Featured Case Studies by Bromley Hays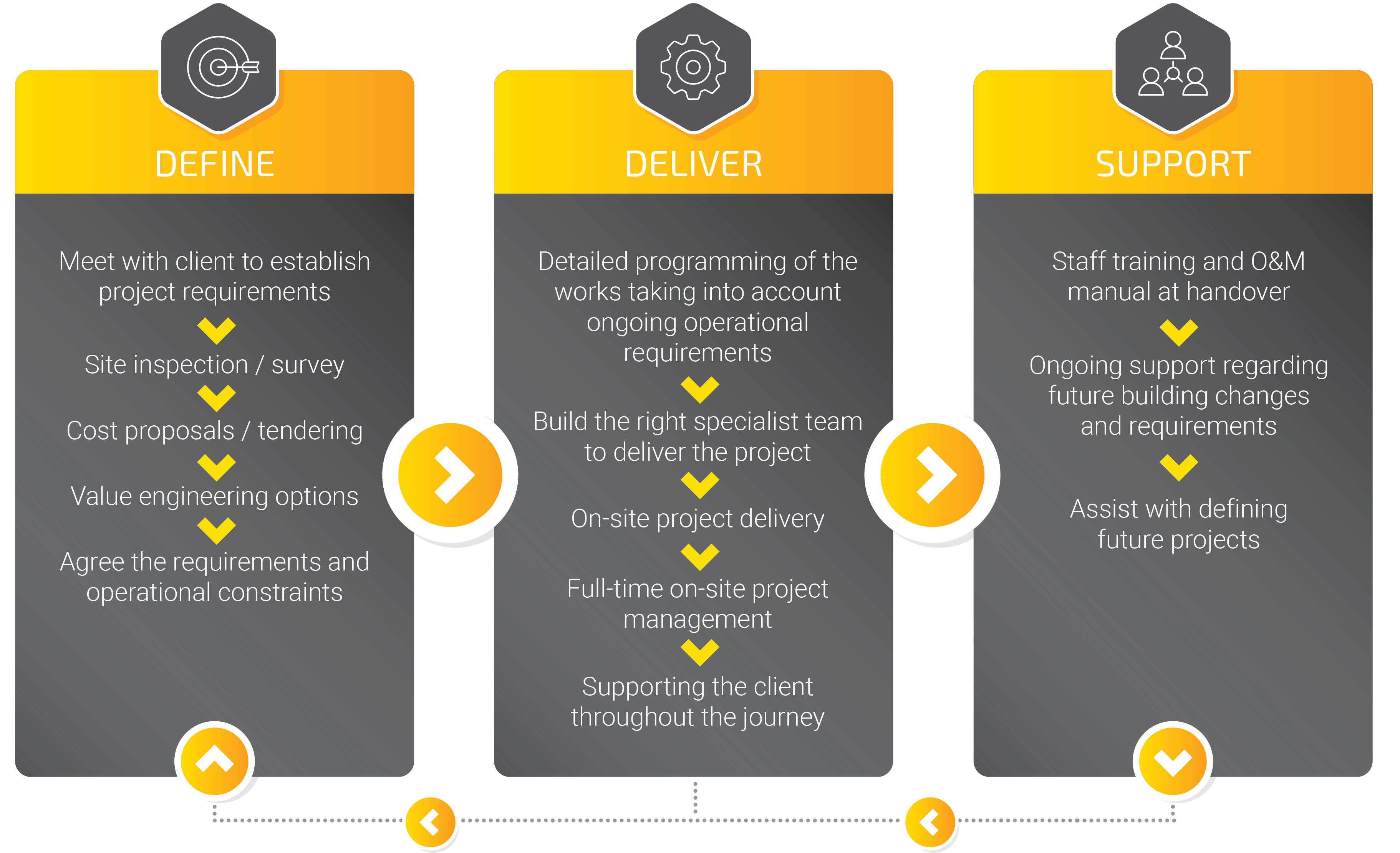 10-year track record of great customer service and building long-term relationships.
Don't just take our word for it… read some of our testimonials.
We bring big business expertise with a pedigree of high-end quality to all our projects – large and small – for the right price.
We are your one-stop-shop for your next building or refurbishment project. Let us take the strain so you don't have to.
We have worked with Bromley Hays for a number of years now.  The team, led by Jay, always listen to our requirements and go the extra mile to programme and plan activities, both pre-commencement and whilst on site to meet our demands.  As a client this is great.  The quality of their delivery and service is excellent, and they always deliver on time which, is one of their strengths.  I have no hesitation recommending Bromley Hays as a main contractor for building modification and refurbishment projects.