New classroom for a Primary School, Halesowen
Project Name / New build classroom, Primary School
New build between existing structures & fit-out
This project consisted of removing an existing courtyard canopy structure, excavating for foundations and drainage and constructing a new purpose built class room connected on three sides to existing structures. 
Key Disciplines:
Planning and construction, groundworks, foundations, drainage, beam-and-block floor, steelwork, curtain walling, flat roof, wind vent, plastering, ceilings , mechanical, electrical, fire alarm, joinery, windows and doors, soft flooring, decorating.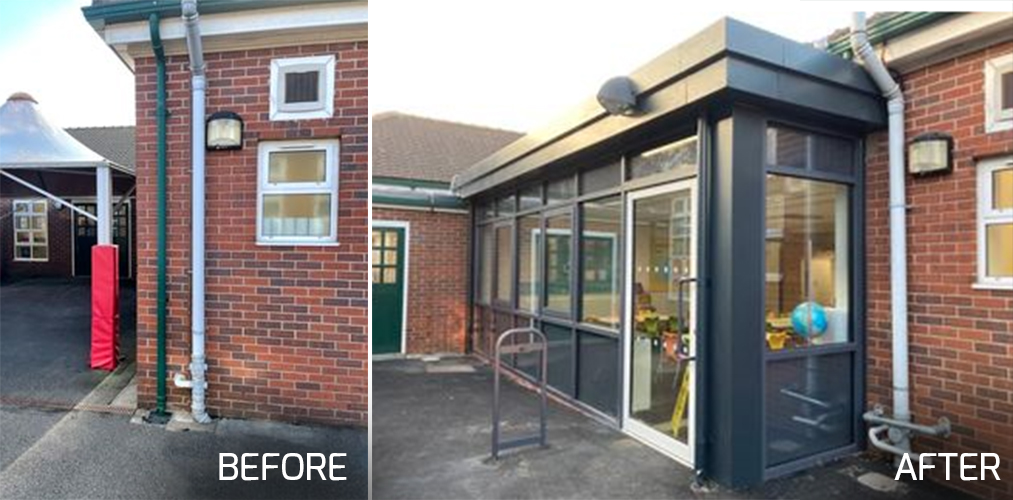 Quick Facts
Building a new classroom in a live primary school environment
Duration: 14 weeks
Budget: £200,000
Sector: Education
Location: West Midlands
Works carried out:
14 week contract to transform a courtyard into a new purpose built classroom.
If you are considering similar works for your school or teaching academy call us now on 01283 840 922 or email info@bromleyhays.com to start a conversation.