Showroom entrance, Stockport
Project Name / Showroom entrance, Stockport
Modifying curtain walling and construction of a large feature entrance
Modification of existing curtain walling to create a bespoke customer entrance into a new feather lobby.  Works included removal and modification of exiting curtain walling and services, construction of steel frame support structure, curved stud walls, automatic doors, lighting, fire alarm, soft flooring, tiling and decoration.
Key Disciplines: Planning and executing work within a live sales environment, enabling work, steel frame, partitions and ceilings, electrical, lighting and fire alarm, heating, soft flooring, ceramic tiling, curtain walling modifications, automatic electric doors and decorating.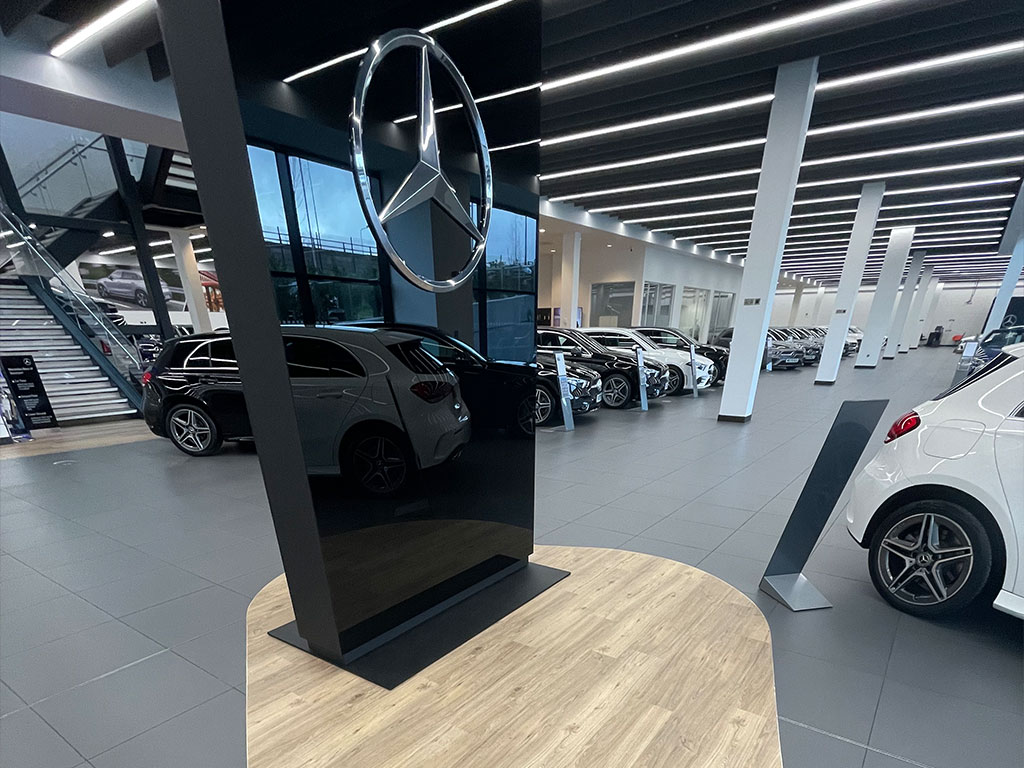 Quick Facts
Duration: 5 weeks Budget: £100,000 Sector: Automotive Retail Location: Stockport
Works carried out:
5 week construction of a new feature customer entrance into a showroom.
If you are considering similar works for your school or teaching academy call us now on 01283 840 922 or email
info@bromleyhays.com
to start a conversation.