Building alterations & refurbishment, Cheltenham
Project Name / Building alterations & refurbishment, Cheltenham
Building alterations & refurbishment
Design and build contract to fully strip out the existing building including removal of walls, floors ceilings and services before installing new steelwork, partitions, glazed screens and doors to provide a new internal layout.  Works included all new mechanical and electrical installations and a variety of finishes to meet the client's specification.  External works included removal of existing security bollards, barriers and landscaping and reinstating new.  Extensive remedial work was carried out on the building envelope before respraying to change the appearance of the building.  The end product included a new automotive workshop, wet and dry valet bays, welfare facilities, offices, parts store, customer reception area and showroom along with revamped external security and car parking layout. In parallel with our own works, we coordinated and managed a number of client direct contractors to ensure seamless finishing to achieve the clients high expectations of quality and attention to detail.
Key Disciplines:
Planning, construction management, partitions, ceilings, steelwork, mechanical, electrical, fire alarm, joinery, white rock, windows and doors, resin flooring, tiling, decorating, soft flooring, white lining.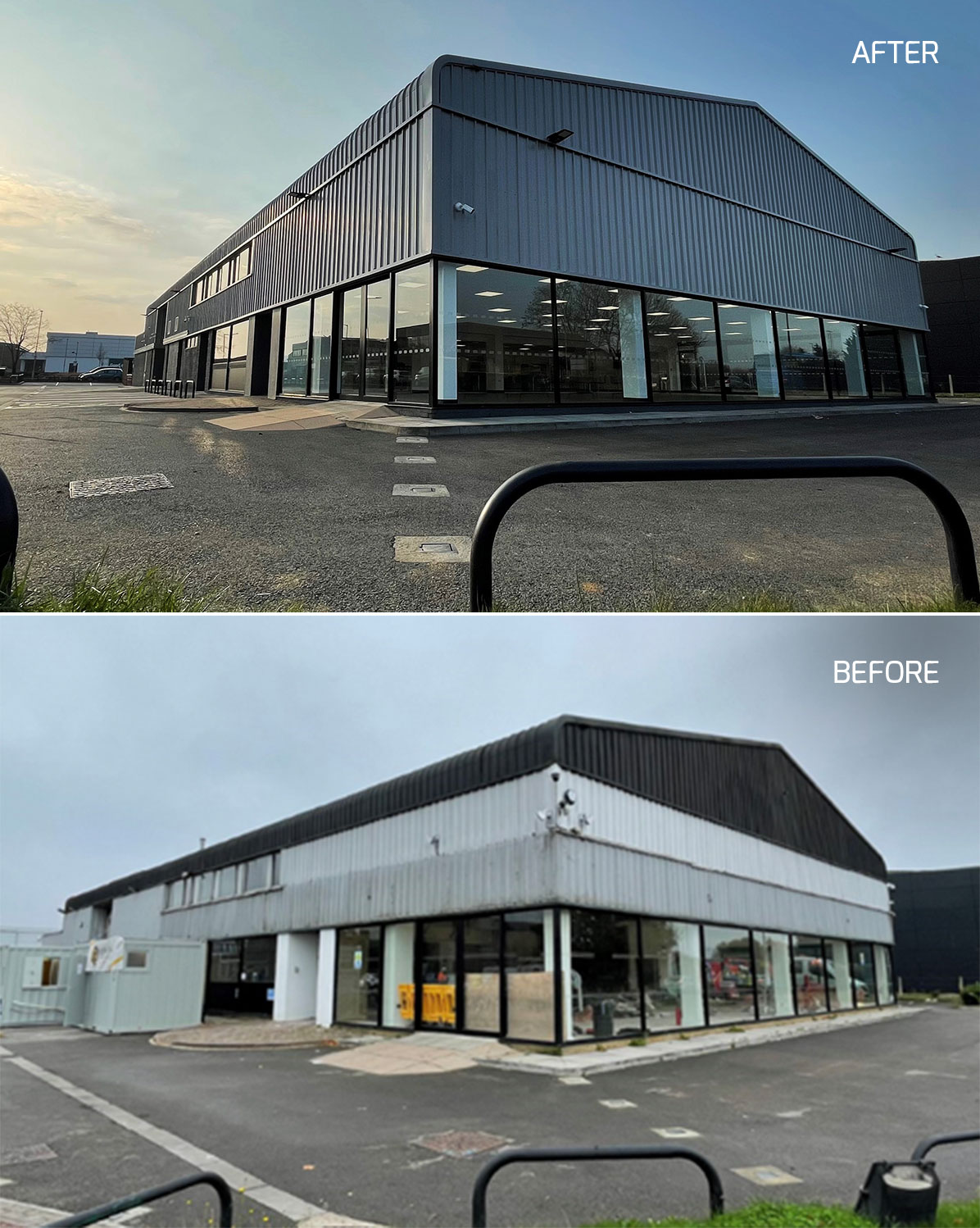 Quick Facts
Delivery and coordination of 27 different trade packages
Duration: 10 weeks
Budget: £800,000
Sector:  Retail / Automotive
Location: Cheltenham
Works carried out:
10 week design and build remodelling and complete refurbishment, including the building envelope.
If you own building assets that are in need of significant TLC, call us now on 01283 840 922 or email
info@bromleyhays.com
to start a conversation.