Landlords dilapidations & frontage remodelling, Derby
Project Name / Landlords dilapidations & frontage remodelling, Derby
Strip-out and remodelling of new frontage
Design and build contract to fully isolate services and entirely strip out Harveys store, including a large mezzanine, back to landlords shell and make good.  Works included removing the existing frontage, remodelling the steelwork and constructing a new frontage with cladding, glazing, brickwork and auto-doors, as well as making good all components of the shell build internally and externally, cleaning ready for the new tenant.  External works included repaving, macadam, white lining, new bollards and modifying the road layout on the entrance to the retail park.
Key Disciplines: Planning and construction, CCTV, strip-out, mechanical and electrical isolation and F-gas removal, remedial works to walls, floor grinding, new shop front glazing and auto-doors, brickwork, steelwork, cladding, decorating, groundworks, paving, white lining, signage box, cleaning, and building control services.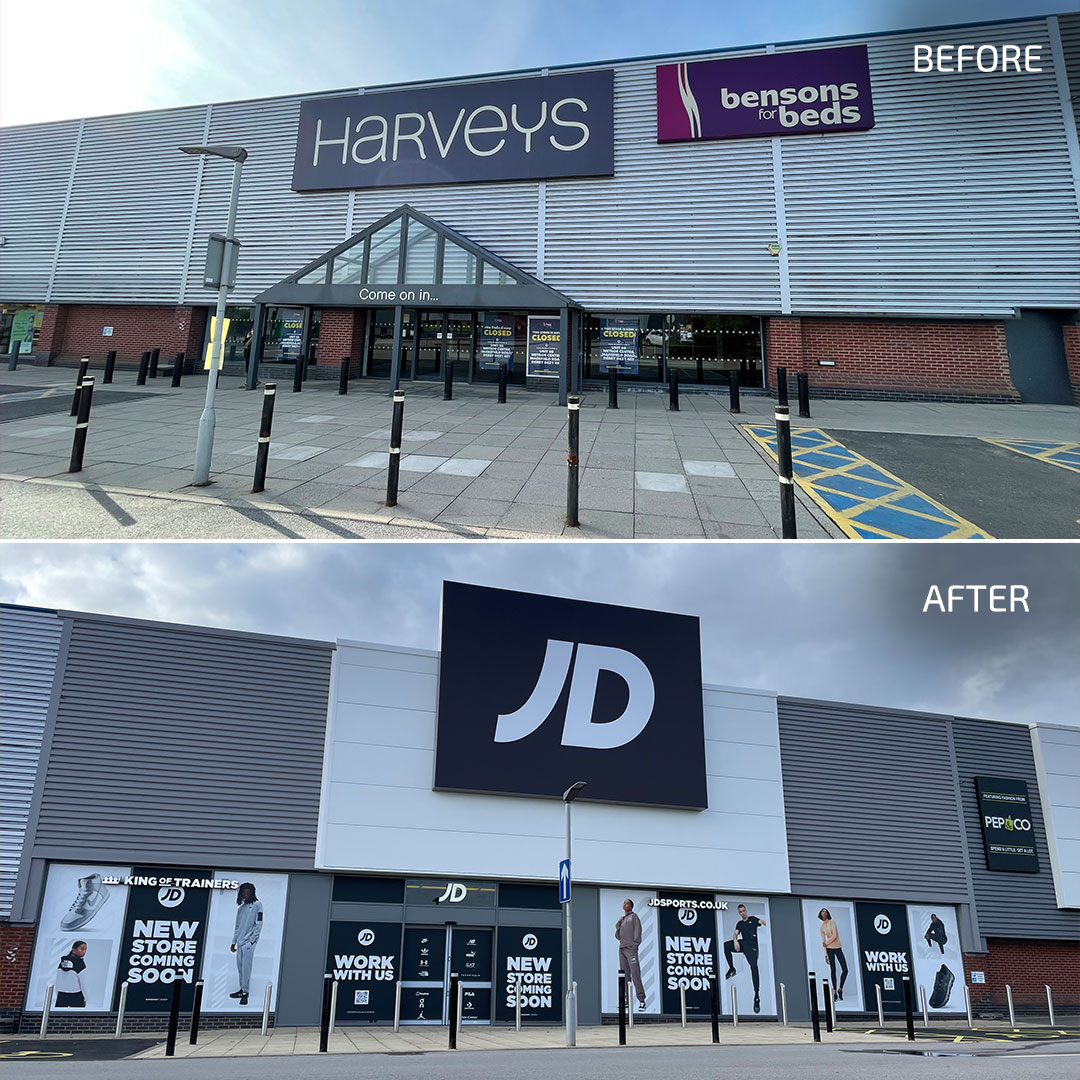 Quick Facts
Duration: 10 weeks Budget: £320,000 Sector: Retail Location: Derby
Works carried out:
10 week landlord dilapidations including a newly remodelled shop front and roadway alternations
If you are considering similar works for your school or teaching academy call us now on 01283 840 922 or email
info@bromleyhays.com
to start a conversation.